Delivering Smart Farming Tools to the Oyster Aquaculture Industry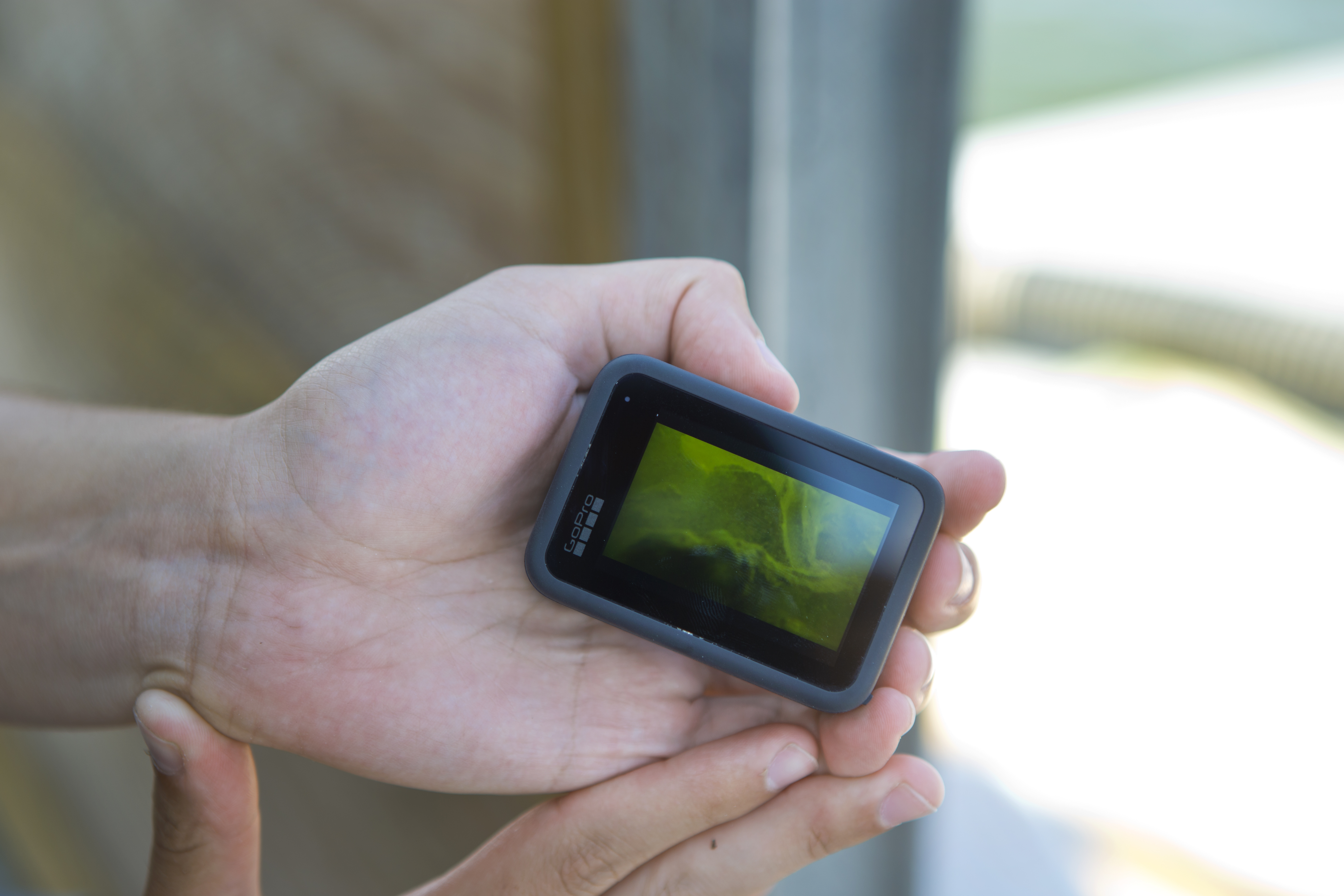 S3AM Project 
From a technological standpoint, dredging the sea bottom for oysters has changed little over the last 150 years. This traditional "blind" method of harvesting shellfish, without the benefit of advanced geolocation and imaging technologies, leads to a wasteful expenditure of manpower, fuel and equipment. What's needed is the application of advanced farming tools (imaging, geolocation, harvest data and its analysis) that land farmers have used for decades and applying these tools, where applicable, to shellfish farming operations.
The Smart Sustainable Shellfish Aquaculture Management (S3AM) project is about bringing these technological advances to aquaculture, specifically for bottom culture oyster farming. Funded by a $10 million grant to the University of Maryland from the U.S. Department of Agriculture's National Institute of Food and Agriculture, the grant brings together experts from universities, research institutions (including the Fraunhofer USA Center Mid-Atlantic in College Park) and oyster farmers to leverage technology and find a better, data-driven way to harvest.

Central to the S3AM project is the use of an underwater drone to collect images of bay bottom conditions e.g., bottom substrate quality, location and sizes of individual oysters and oyster beds. Image and sonar data is transmitted from the remotely controlled drone to a receiver aboard ship. Researchers, working with oyster farmers, will then have the data on bottom conditions, oyster maturity and concentrations to better map and plan for smarter harvesting practices.

Find My Oyster App 
Fraunhofer CMA's task for S3AM is to develop a software platform to disseminate results from the research team and help oyster farmers optimize their harvesting operations. As a first step, Fraunhofer will develop a mobile application to help farmers generate harvest reports and collect valuable data that researchers can use to better understand the current harvest process and investigate new ways to optimize harvesting that simultaneously maximizes yield and minimizes environmental impact.  
Fraunhofer CMA's Find My Oyster App will record when and where oysters have been harvested, the GPS path taken, and the resulting yield. This will provide a useful historical log for farmers and can automatically generate harvest reports that are required to be filed by law with the Maryland Department of Natural Resources. Researchers at the University of Maryland will then compare that data with surveys of the water bottom and find ways to optimize the harvesting method. 

For more information about the Smart Sustainable Aquaculture Management project, Fraunhofer USA CMA and our capabilities to meet the software needs of our customers, please contact Dr. Mikael Lindvall at mlindvall@fraunhofer.org
About Fraunhofer USA Center Mid-Atlantic (CMA)

Located in College Park, Maryland, Fraunhofer USA CMA conducts applied research to support the software-enabled innovations created by our customers in industry, academia, and government. With a depth of experience in artificial intelligence/machine learning, 5G and NextG networks, Industry 4.0 technologies, and advanced systems and software engineering, the CMA team develops and applies advanced, effective and scalable approaches to software solutions, delivers powerful testing and verification strategies and tools, and uses state-of-the-art measurement and analysis models to support our customers' needs.