Fraunhofer USA CMA Welcomes New Team Members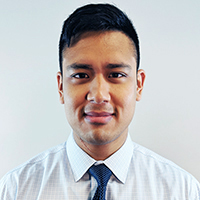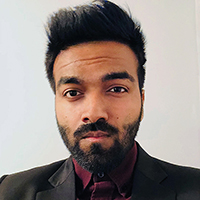 Jason Hauzel
who will be working as a research scientist under the supervision of Dr. Mikael Lindvall. Jason is a Maryland native and graduated from the University of Maryland (UM) in 2014 with a B.S. in Biology and Biochemistry.
A change in career path led Jason to return to UM to purse a B.S. in Computer Science. During his final year of study, Jason interned with Fraunhofer USA CMA for several months before completing his studies in December 2018.
Jason comments, "The internship at Fraunhofer USA CMA provided the opportunity to gain insights into the wide variety of software engineering challenges that the team addresses for its government, academic and commercial clients everyday. I look forward to making a positive contribution to the Fraunhofer USA CMA mission and working with this team of professionals that clearly take great pride in their work."
Rohan Reddy Mekala
who will be working as a Research Data Scientist. Rohan recently graduated from UMD, College Park with an M.S. in Information Systems.
While studying, Rohan interned with Fraunhofer USA CMA for 6 months, during which he worked on projects involving machine learning and applications of neural networks in the fields of Image Recognition and Natural Language Processing.
Prior to pursuing his masters, Rohan founded two technology firms in the travel e-commerce and digital analytics space. In his free time, Rohan loves studying stock market data, playing soccer and travelling.