Event Aims to Assist Navy Identify and Address Vessel Security Threats
Fraunhofer USA CESE Places Second in U.S. Navy's "HackTheMachine" Cyber Competition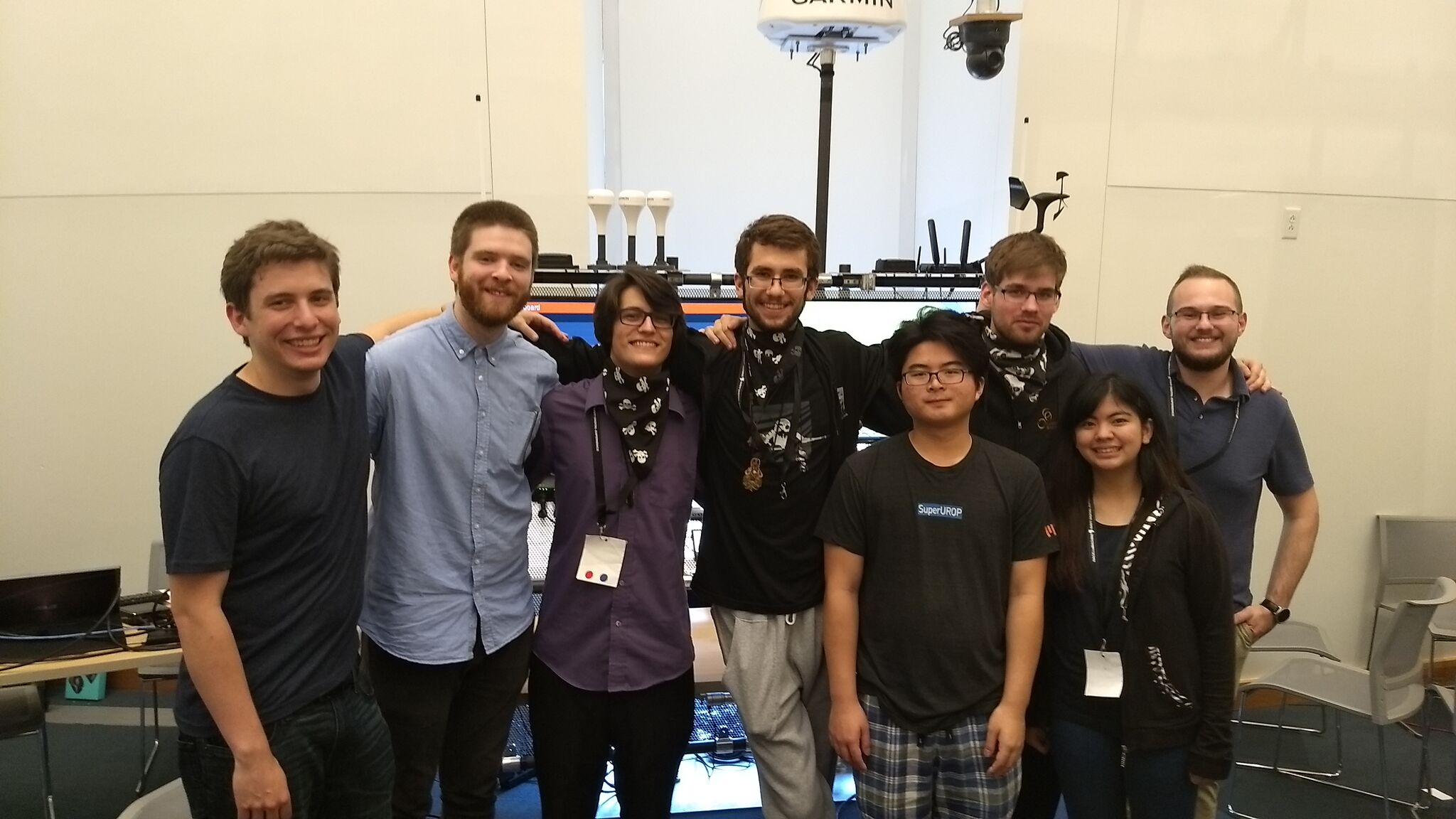 Event Aims to Assist Navy Identify and Address Vessel Security Threats
College Park, MD. September 27, 2017
Cybersecurity experts from Fraunhofer USA CESE and the Charles Stark Draper Laboratory teamed up to earn a commanding second place finish in the annual "HackTheMachine" competition hosted by the U.S. Navy, Booz Allen Hamilton and supported by the White House National Director for Cybersecurity Policy. The Navy's elite Red Team took the top spot. According to Fraunhofer USA CESE's cybersecurity team lead, Duncan Woodbury, "The Fraunhofer-Draper team had a great time competing against the Navy Red Team and appreciates the excellent competition they provided. We are grateful to have participated and look forward to next year."
Held this year at the MIT campus in Boston from September 22-24, HackTheMachine is an open competition challenging top cybersecurity specialists to compromise computer systems that enable critical operation of naval vessels. The Navy expects the results of this competition to "build awareness of naval cybersecurity challenges, and to incorporate cybersecurity experts' ideas and innovations that will inform our thinking about cybersecurity, machine learning and rapid prototyping."
Maritime platforms today rely upon digital systems for safe and continuous operation from the port to the high seas. Shipboard digital control systems include sensors to monitor machinery, operate GPS and RADAR, and deliver Internet services for nautical chart data and crew administrative needs. Maritime crews increasingly rely upon these systems to make decisions as systems increase in size, complexity and automation, leaving them vulnerable to cybersecurity threats faced across theIoT domain. Cumulatively these systems form an element of critical infrastructure cyber terrain that is not well understood.
"We are extremely proud of the cybersecurity team here at Fraunhofer USA CESE and our partners at Draper Labs. Their performance in this competition testifies that their skills compare favorably with those of the very best teams," said Dr. Adam Porter, Executive and Scientific Director of the College Park, Maryland-based Fraunhofer USA CESE Center. "We offer our services to clients across government, academic and commercial communities. I'm proud to say that those clients get the very best."
Fraunhofer USA CESE's systems and software engineering services focus on 4 primary domains: Model-Based Development and Testing; Software Engineering Processes and Analytics; Rapid Prototyping and Innovation; Software Safety and Cybersecurity Testing. Within the cybersecurity domain, Fraunhofer USA CESE focuses on software-driven medical devices, critical infrastructure, and vehicle-to-vehicle communications systems.
Fraunhofer USA, Inc. (FhUSA) is a 501 (c) (3) not-for-profit charitable organization incorporated in Rhode Island, dedicated to the advancement of applied research. Fraunhofer USA, Inc. was founded in 1994 to conduct applied R & D for customers from industry and state and federal governments. As the wholly owned US subsidiary of Fraunhofer-Gesellschaft, Europe's largest research and development organization, Fraunhofer USA, Inc. has both domestic and international resources to enhance its portfolio of R & D services.
Fraunhofer USA CESE, one of seven Centers comprising Fraunhofer USA, Inc., conducts applied research to support the software-enabled innovations created by our customers in industry, government, and academia.